gpg4o - GPG for Microsoft® Outlook [Download]
starting from 59,18 EUR
incl. 19 % VAT excl. shipping costs
Graduated Prices
| Quantity | Single price | Saving |
| --- | --- | --- |
| 1-4 | 93,99 EUR | |
| 5-9 | 86,85 EUR | -7.6 % |
| 10-24 | 76,42 EUR | -18.7 % |
| 25-99 | 67,25 EUR | -28.5 % |
| >= 100 | 59,18 EUR | -37 % |
Product.Nr. gpg4o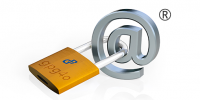 gpg4o - GPG for Microsoft® Outlook [Download]
The AddIn `gpg4o´ developed by Giegerich & Partner for enterprise, small business and private customers was designed for utilization with Microsoft Outlook 2010®, Microsoft Outlook 2013® or Microsoft Outlook 2016® and offers all important functions of the OpenPGP encryption system and other features plus integrates seamlessly with your company-IT and/or terminalserver environment.
Type of product: Full version, perpetual. Includes one year of support and license maintenance (new versions)
Usage: One license per person or organizational role, represented by a mailaddress (multiple mailaddresses per user and license allowed)
System requirements: Microsoft Outlook 2010®, 2013® or Microsoft Outlook 2016® (ideal with Microsoft Exchange®). Operating systems Windows 7®, Windows 8.x® or Windows 10 (32/64 Bit). gpg4o encrypted messages are compatible to PGP®, Enigmail, KMail, Apple Mail® and most other OpenPGP based encryption software.
Available Options: Additional support and maintenance periods one, three or five years.
Remark: License may be maintained after sales in our license management.

More features and product details

file
file size
0.19 MB
3.14 MB

(32/64-bit) Can also be used with your gpg4o-license

19.28 MB
Recommended products
Customers also purchased